Where 2 Transportation Services
Where 2 Transportation in Regina provides any type of transportation you need, whether it's a quick ride to run an errand, a wedding reception, or anything in between.
Wheelchair & Walker Accommodations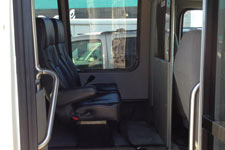 Where 2 Transportation has vehicles available that accommodate wheelchairs and walkers to get people where they need to go. This includes vans with wheelchair ramps, turtle top busses, and doors with enough space for walkers and wheelchairs to get through. We also have extra space to store walkers and other equipment while in transport.
Large & Small Bus Groups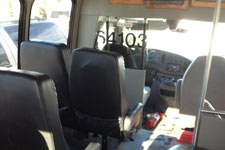 If you need a bus to transport a large or small group of people, call Where 2 Transportation. We have busses to accommodate school field trips, sports and club event travel, community events, fairs and festivals, and much more. Contact us for details on rental rates and available times so you can arrive at your next event in comfort and style.
Wedding Parties & Graduation Groups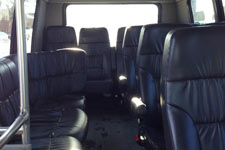 Where 2 Transportation has limousines and other luxury vehicles available to provide transportation for wedding parties and graduation groups. We have a fleet that contains traditional, Hummer, and SUV limos, town cars, SUVs, and coach busses. Amenities include mini-fridges, advanced stereo equipment, and specialty lighting. With our reliable drivers in the Regina area, you can keep the party going on the way to and from your celebration.
Executive Transportation & SUV's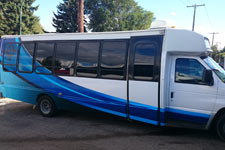 Our experienced and punctual drivers also provide SUV and town car transportation for executives traveling on business. Save yourself the stress of driving in a potentially unfamiliar city and leave it to us. We'll get you to your lunch meeting, dinner, conference, hotel, or other location on time and in style.
School Board Transportation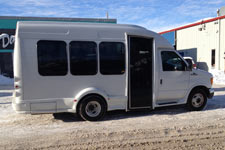 Where 2 Transportation also works with school boards to provide transportation for local and long distance field trips, sporting events, concerts, and any other special event. We are flexible and can work with your school to meet your scheduling needs.
Conventions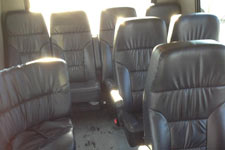 We also provide transportation for conventions, including local and long distance conferences. Where 2 Transportation can accommodate an individual, small group, or large group. From town cars to large coach buses, we can meet your travel needs.